Two key elements missing from government's reform of Ukroboronprom, watchdog says
Photo: Ukroboronprom
Two important points have disappeared from the decision of the Cabinet of Ministers on the reform of Ukroboronprom, which was published with a six-week delay only after the publication of the LIGA.net article. Without them, the reform of the concern remains blocked, according to the StateWatch expert organization.
One of the items provided for relying on Yuriy Husiev, the director of the Ukroboronprom concern, to perform the duties of the general director of the new JSC "Ukrainian Defense Industry".
The second clause empowered him to "carry out, in the established order, measures related to the state registration of the termination of the concern and the state registration of the company", in particular, with the registration of the company's share issue at the National Securities and Stock Market Commission.
According to StateWatch's sources in the government, the Cabinet of Ministers is now deciding who exactly should register a new defense company and on the basis of which legal act.
LIGA.net asked Ukroboronprom and the relevant Ministry of Strategic Industries for comments.
The formal decision on the transformation of Ukroboronprom was adopted on March 21.
The publication of the decision was supposed to officially start the corporatization of Ukroboronprom.

The resolution envisages the creation of a joint-stock company "Ukrainian Defense Industry" (short name – UOP) through the transformation of the state concern.
The authorized capital of the company will amount to UAH 237.1 million ($6.4 million). All 100% of the shares will be owned by the state.
The UOP charter and regulations on the supervisory board were approved.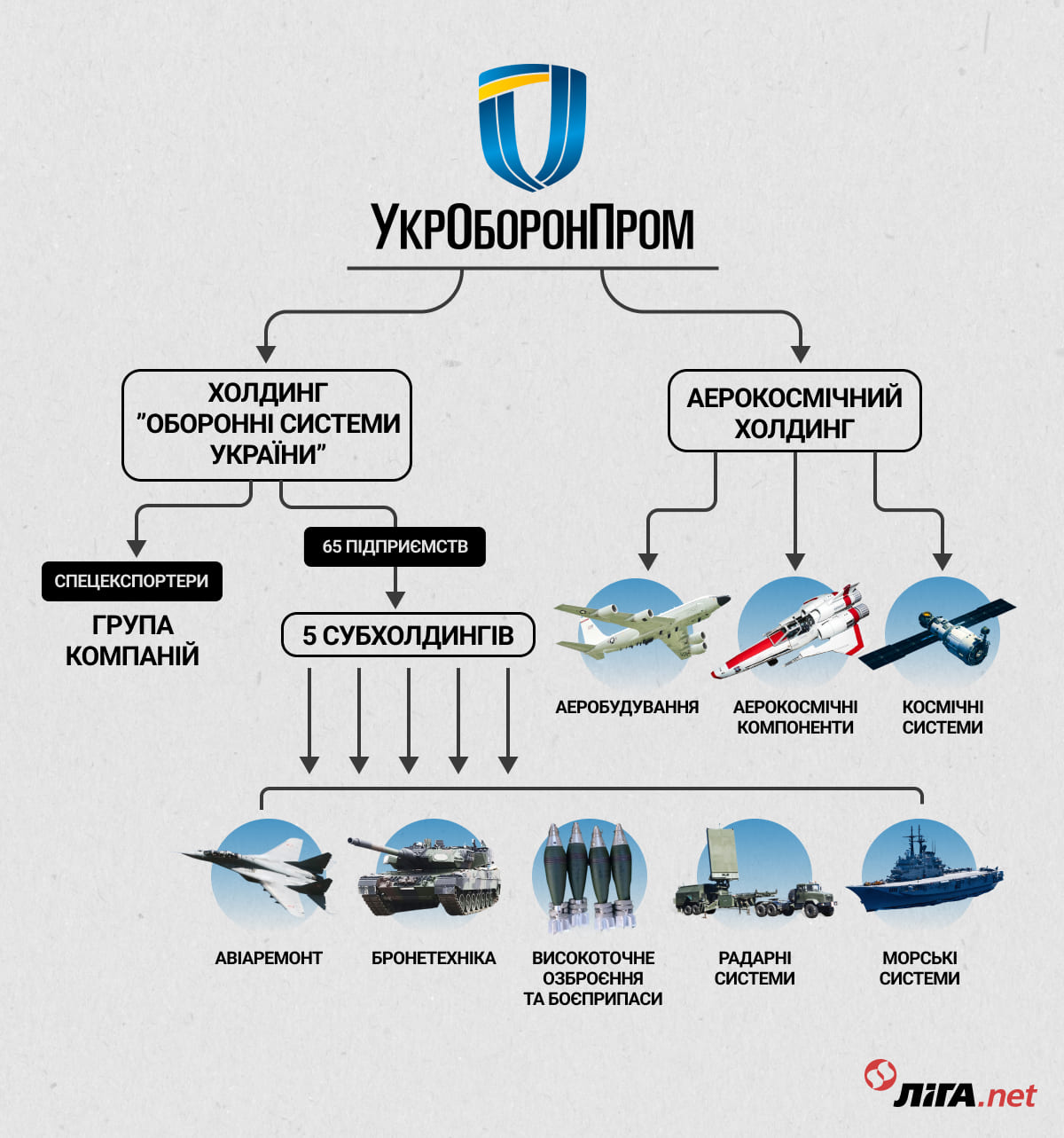 each of the holdings will have a supervisory board and will be accountable to it; enterprises will be able to participate in tenders for the needs of the army on an equal footing with other suppliers through Prozorro auctions;
the governing bodies of joint-stock and commercial companies will be the general meeting, the supervisory board and the executive body;
the scheme of division is currently conditional and may change depending on the need the supervisory board sees.
The corporatization of Ukroboronprom is provided for by the law, which was adopted by the Verkhovna Rada in the summer of 2021.
In December of the same year, the Cabinet of Ministers agreed on the transformation of 43 strategic enterprises participating in the concern into companies that will be under 100% state control.
If you notice a spelling error, select it with the mouse and press Ctrl+Enter.
Latest news