Interior Ministry explains changes as unified register of weapons goes live June 23
Photo: National Police
From June 23, the unified arms register will start operating in Ukraine, the Ministry of Internal Affairs reports. The department explained what will change with the launch.
"The main advantages of the implementation of the register are that citizens will be able to easily obtain information about their registered weapons. In addition, thanks to the digitization of services in the field of weapons circulation, the procedure for obtaining permits will be simplified," the message states.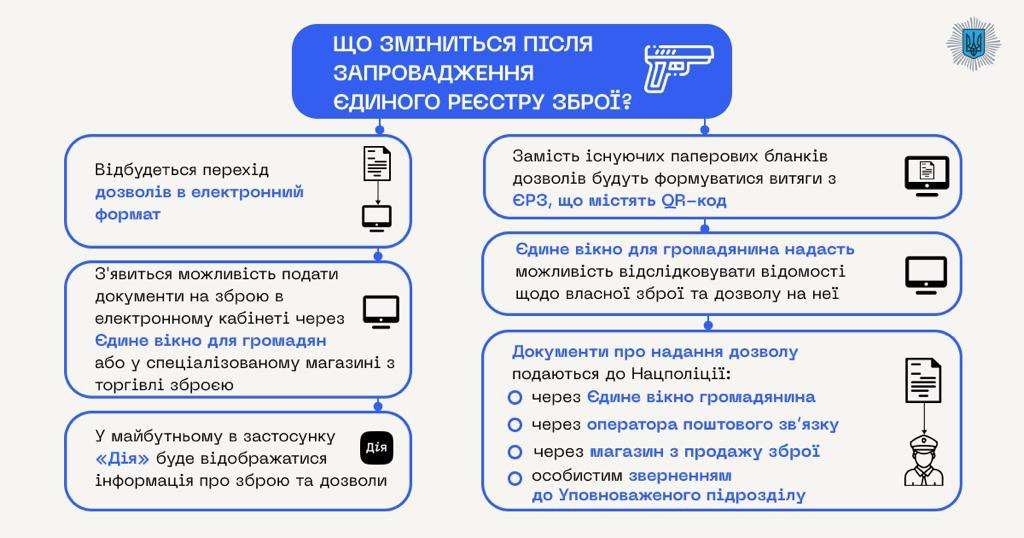 The unified register of weapons provides for the creation of electronic cabinets. It will be possible to obtain a weapon permit and register it without visiting the National Police.
It will be possible to submit documents through the "Citizen's Single Window" or at a weapons store.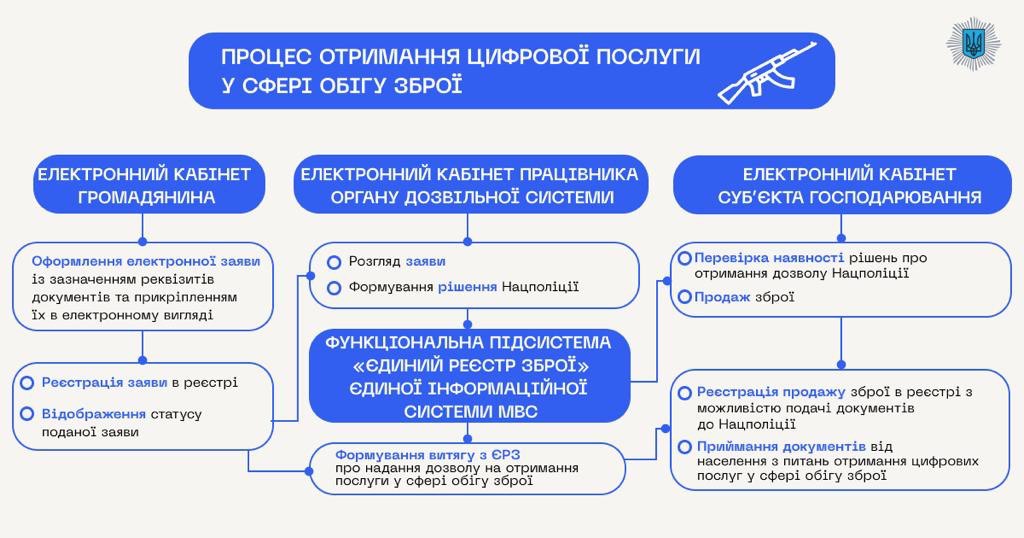 To submit documents through the "Citizen's Single Window" you need:
→ Go to the portal "Citizen's Single Window"
→ Log in
→ Make an application
→ Attach a set of required documents
→ Add scan copies
→ Certify copies with an electronic signature
→ Send an application
When submitting documents for obtaining a permit for a weapon in a store, you need to go to the store in person and provide a set of documents.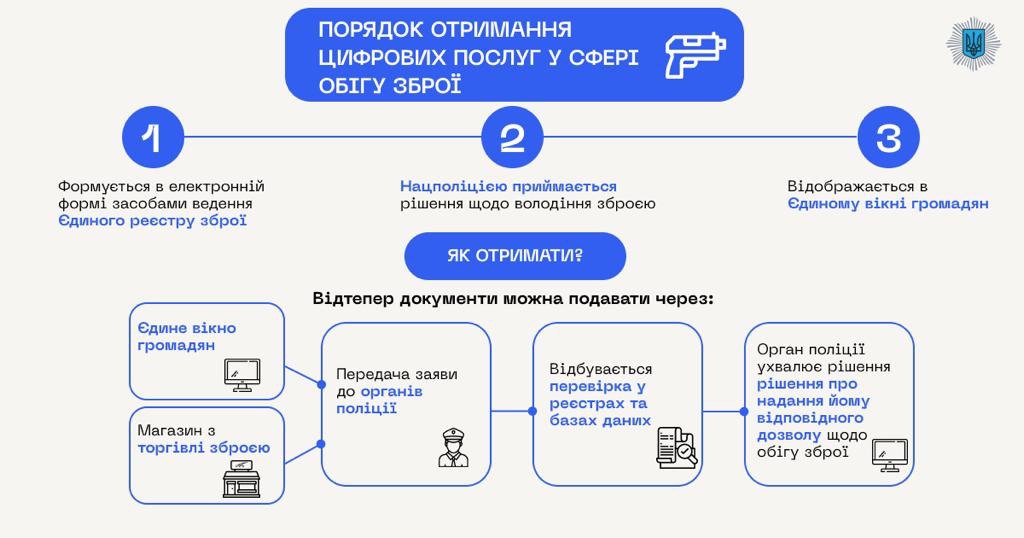 In July 2022, the Ministry of Internal Affairs emphasized that in the first days of a full-scale war, a large number of weapons were distributed to people in anticipation of urban battles, and now all this must be registered. The ministry wants to create a register of people who have been issued weapons, make it digital, available on a tablet for every policeman on duty at a checkpoint.
The Minister of Internal Affairs assured that weapons legally issued to citizens will remain with them until the end of the Russo-Ukrainian war.
Minister Klymenko believes that "everyone will benefit" from the launch of a unified weapons register in Ukraine.
If you notice a spelling error, select it with the mouse and press Ctrl+Enter.
Latest news