Ukraine, Poland preparing for direct railway connection between Lviv and Warsaw
Ukraine and Poland have begun preparations to launch a new passenger train from Lviv to Warsaw, with a change of station in the town of Rava-Ruska in the Lviv region.
On Wednesday, a test train was run between Lublin and Rava-Ruska on the 1435 mm European track gauge, Ukraine's ministry of infrastructure said in a statement.
"The launch of the railway connection between Warsaw, Lublin, Rava-Ruska and Lviv will meet the huge demand of Ukrainians for convenient travel by train to and from the Polish capital, as well as ease the pressure on road border crossings," said infrastructure minister Oleksandr Kubrakov.
The border crossing point will be located in Rava-Ruska, where the 1435 mm European gauge railway starts. Here, passengers will be able to change trains between the European and Ukrainian track gauges.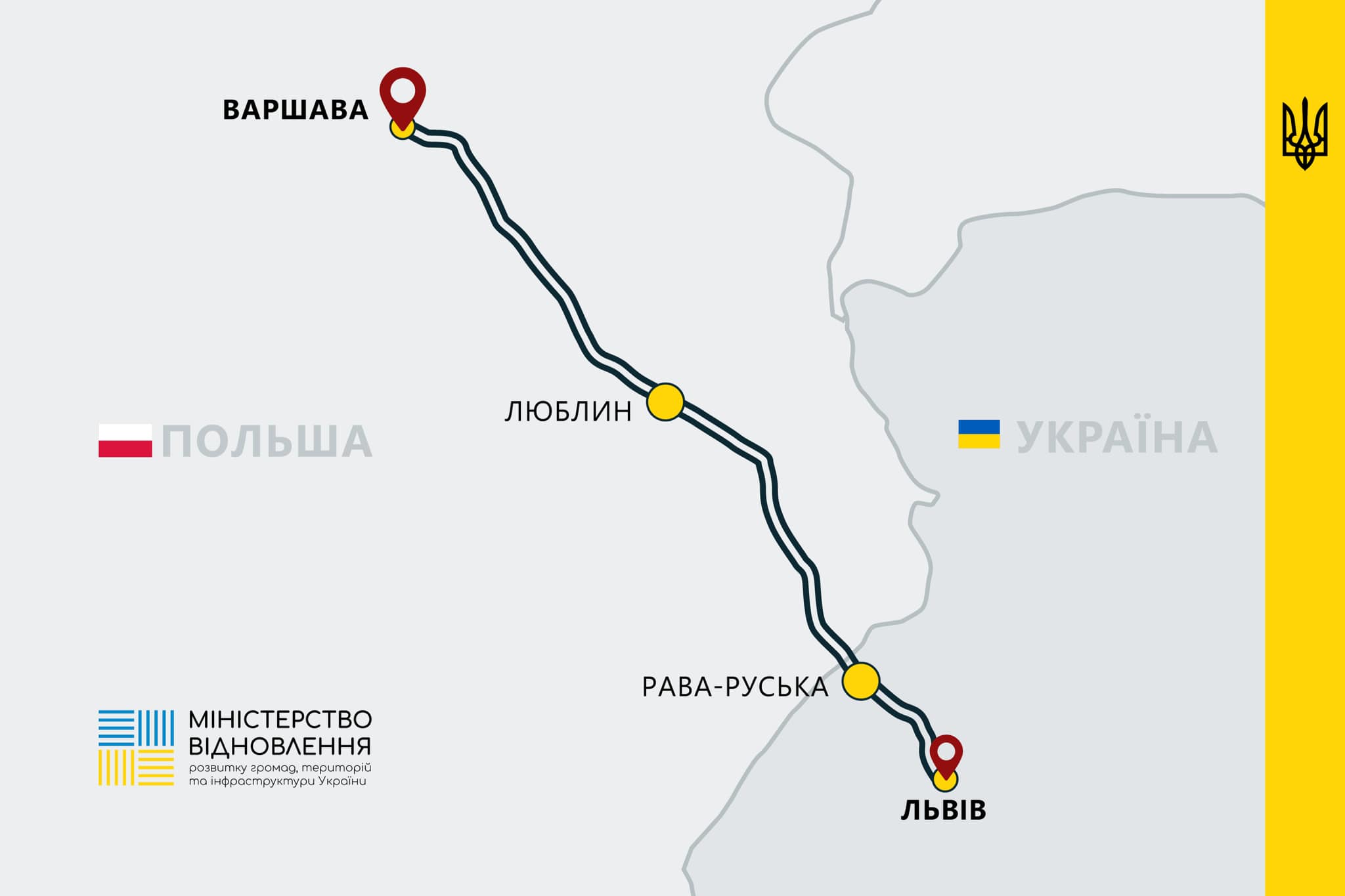 At a briefing on Wednesday with Polish prime minister Mateusz Morawiecki in Warsaw, Ukraine's president Volodymyr Zelenskyy said that the train would start running in the coming months.
"Together with Mateusz, we noted the achievements in cooperation between the Ukrainian and Polish railways, in particular the opening of a new Lviv-Warsaw railway connection via Rava-Ruska. We expect the connection to be fully operational in the coming months," he said.
After Wednesday's test train, the Polish side will need several months to deploy full customs and border control and complete formalities, after which the start date of regular service will be announced.
The European gauge from the state border to Rava-Ruska station has not been used since 2005.
In early 2022, just before Russia's full-scale invasion of Ukraine, local authorities signed a memorandum with Ukrzaliznytsia, Ukraine's state railway company, to restore it. The overall project involves the construction of a European railway between Warsaw and Kyiv via Lviv.
In May 2022, Ukraine's prime minister Denys Shmyhal announced that Ukraine would switch to the European track gauge.
If you notice a spelling error, select it with the mouse and press Ctrl+Enter.
Latest news