In-depth | Business, government meet to discuss Ukraine's economic future
The government is for stimulating certain sectors of the economy; business stands for total liberalisation; and everyone is for property protection
The 13th iForum Ukraine took place in Kyiv on 11 August, featuring for the first time a military panel where military device developers could showcase their work.
The debates were heated. At the main panel, Ukraine of the Future, business and government representatives discussed their vision of the country's development.
Volodymyr Popereshniuk, the co-owner of Nova Poshta, one of Ukraine's largest postal services, Garik Korogodsky, the owner of the Dream Town shopping centre, and Oleksandr Olshansky, the president of Internet Invest, Ukraine's largest internet provider, were joined by Rostyslav Shurma, the deputy head of the Ukrainian presidential office, and Anatolii Amelin, a futurist from the Ukrainian Institute for the Future, a think tank.
Below are the key points of their discussion.
Volodymyr Popereshniuk noted that the key problem is that Ukraine is gradually turning into the Ukrainian Soviet republic of the 1930s, with two processes taking place simultaneously.
On the one hand, it is a new industrialisation, which can be characterised by the Big Construction and other projects of the Ukrainian infrastructure ministry; and, on the other hand, there is 'dekulakisation' — a term borrowed from the realities of the 1920s meaning repressions against prosperous peasants in the Soviet Union — characterised by laws against private entrepreneurs, including individual entrepreneurs.
Mr Popereshniuk believed a way out of this situation was the return of the processes that took place in the spring of 2022, when private initiative and complete deregulation were able to save the country from Russian aggression.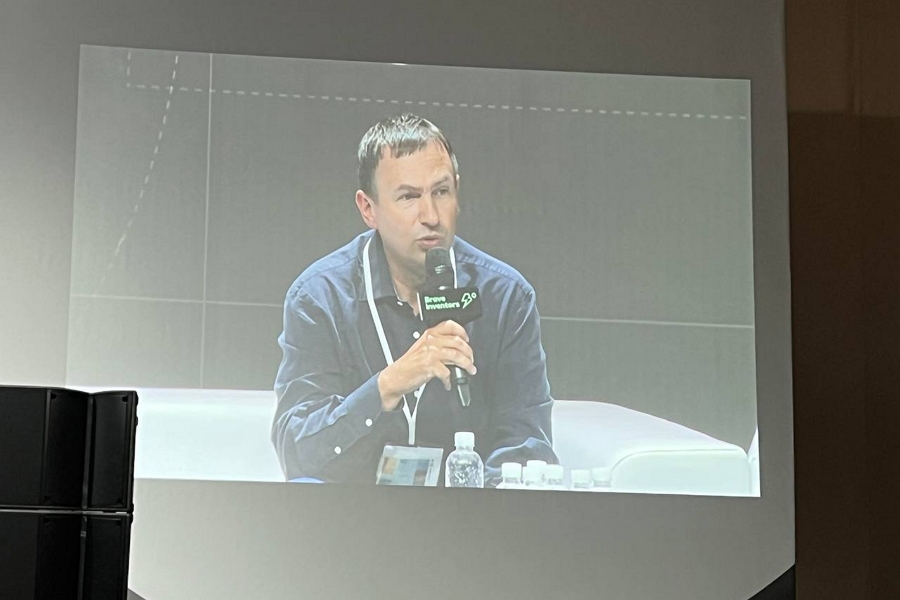 Rostyslav Shurma insisted on stimulating business and prioritising some over others. He said Ukraine needs to find niches that will be a global priority in the future.
He suggested four clusters of Ukraine's further economic development.
One, the IT sector. Two, the energy sector, where Ukraine will have a chance to become a leading producer and supplier of green electricity — the markets that Russia is now losing, Mr Shurma noted.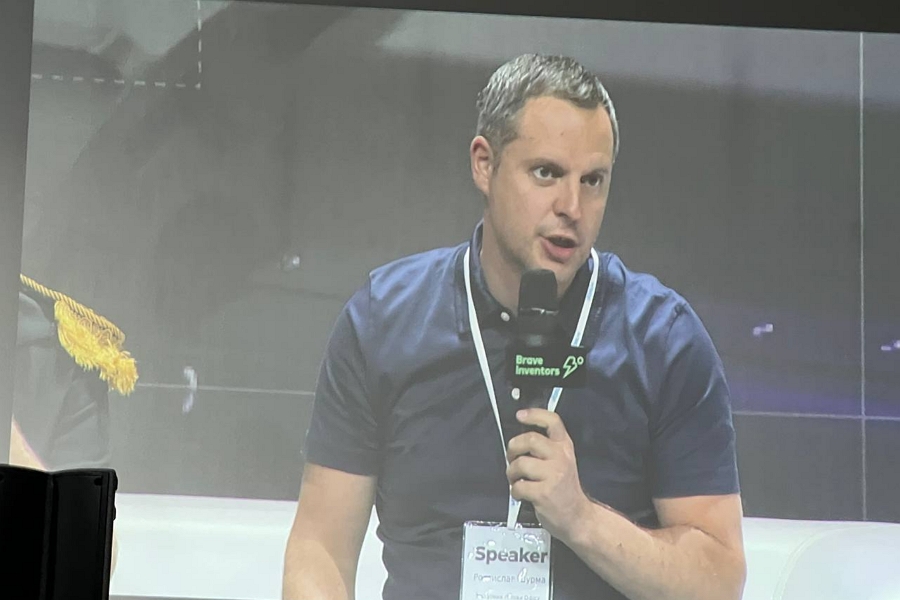 Three, agribusiness, where Ukraine still has great potential — although the deputy head of the presidential office himself confirmed that Ukraine will continue to face opposition to grain exports to Europe from other countries. And four, new industries, including lithium production and green metallurgy.
In response, Mr Popereshniuk, the co-founder of Nova Poshta, pointed out there are 1.5 million entrepreneurs in Ukraine, and it is impossible to know how each of them sees their business activity in the future. He explained it was impossible to choose a sector of the economy and direct everyone there, which is a misconception.
Second, as Mr Popereshniuk pointed out, entrepreneurs adapt to external circumstances, having increased the production of military equipment due to the war in Ukraine and the respective demand.
"It is impossible to build a market economy as it was under socialism, like, we will put a factory here, and create an IT sector here, and everyone will go there," the businessman stressed, saying this was exactly what Mr Shurma was proposing.
Mr Shurma replied that the Ukrainian government is not proposing to create socialism, and that support for different clusters of the economy is a common practice in the European Union. Large public procurement is also a way to stimulate the economy, he further added.
Anatolii Amelin, from the Ukrainian Institute for the Future, pointed out that 70 percent of Ukraine's exports are raw materials, and Ukraine ranks 46th globally in terms of the complexity of economic processes. Per Mr Amelin, the Ukrainian government itself must fulfil three conditions for sustainable economic development:
Rebooting the state, so that it has to have a goal and a strategy that the state apparatus implements
Launching the so-called 10-10-10 tax system [with 10-percent VAT, income tax, and social tax] proposed by Mr Shurma, which makes corruption impossible
Protection of investments and private property, possibly by introducing English law practices
For his part, Mr Popereshniuk listed three main conditions for Ukraine's development:
Ukraine's accession to NATO, which is necessary to physically protect people's assets so that they are not destroyed
Joining the EU, since new markets will stimulate economic development
Adoption of a package of reforms aimed at protecting property rights, including law enforcement and tax reforms
An important aspect of protecting private property will be rapid privatisation, the co-founder of Nova Poshta believes, adding there can be no free market and no protection of entrepreneurs when the state is one of the players and competitors and is able to set the rules.
Deregulation is also needed, as well as a change in the philosophy of government communication with entrepreneurs, the businessman believes.
"We need the state to stop perceiving businessmen as latent criminals who need to be constantly regulated," Mr Popereshniuk said, adding the main thing was to reduce taxes.
Oleksandr Olshansky, in turn, agreed about physical protection, because "if you don't have property, what difference does it make what taxes you pay?"
And Garik Korogodsky, a Kyiv-based developer, suggested that only digitalisation and customer service should remain in Ukraine from the current government's achievements, and that the rest should be "built in a new way".
If you notice a spelling error, select it with the mouse and press Ctrl+Enter.
Latest news