News
Second grain carries leaves Ukrainian Black Sea port amid Russia's blockade
updated
The vessel Aroyat, under the Palauan flag, left the Ukrainian port of Chornomorsk on Friday, carrying 17,600 tonnes of Ukrainian wheat for Egypt, Ukrainian deputy prime minister Oleksandr Kubrakov said.
It is the second vessel to use the new Black Sea corridor created by Ukraine after Russia's withdrawal from the Black Sea grain initiative, following the Resilient Africa earlier this week.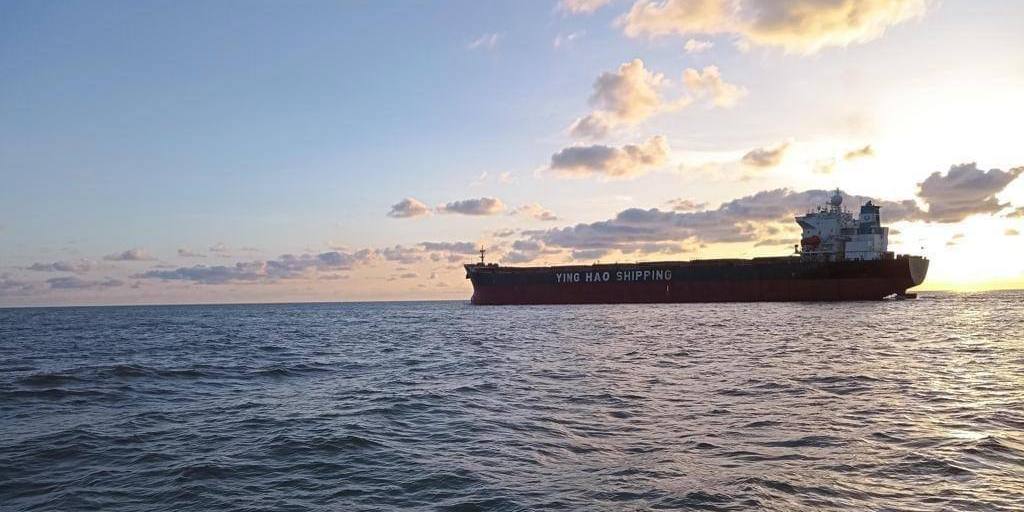 The crew of the vessel include citizens of Egypt, Turkey, Azerbaijan, Belgium, and Albania.
Later, Mr Kubrakov said that three more vessels were heading towards the Ukrainian ports of Pivdennyi and Chornomorsk for loading.
The Ukrainian Navy last month announced new temporary routes for civilian vessels to and from Ukrainian Black Sea ports, including Odesa, as Russia continues its blockade after withdrawing from the grain deal.
On 17 September, it became known that the new transport corridor to Ukraine's ports had started working not only for exit but also for entry.