Ukraine opens new sea route from Odesa amid Russia's blockade
Photo: Ukrainian Sea Ports Authority
The Ukrainian Navy has announced new temporary routes for civilian vessels to and from Ukrainian Black Sea port as Russia continues its blockade after withdrawing from the grain deal.
The routes were proposed by Ukraine to the International Maritime Organisation in July, which recognised Kyiv's right to free trade navigation guaranteed by international maritime law, the Navy said in a statement.
"These routes will primarily be used to allow civilian vessels to leave the Ukrainian ports of Chornomorsk, Odesa, and Pivdennyi since the beginning of Russia's full-scale invasion on 24 February 2022," the statement reads.
The routes will only be open to vessels whose owners have officially confirmed their readiness to sail in conditions of military threat and mine danger.
An additional route from Odesa is laid in the sovereign waters of Ukraine and leads to the territorial waters and exclusive maritime economic zone of Romania.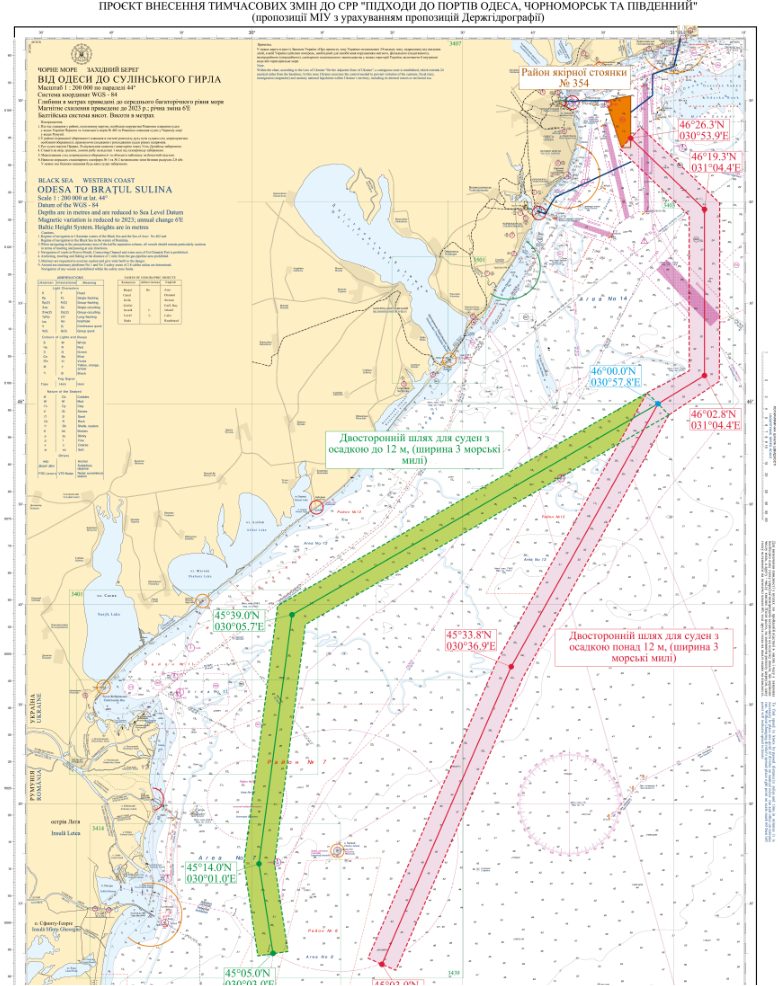 In July, the Ukrainian government adopted a resolution on the establishment of an additional mechanism to guarantee compensation for damage that Russia may cause to ship charterers, operators, or owners.
Following its withdrawal from the Black Sea Grain Initiative, Russia began attacking Ukrainian ports both in the Odesa region and on the Danube River.
The last ship carrying Ukrainian food left the port of Odesa on 16 July.
If you notice a spelling error, select it with the mouse and press Ctrl+Enter.
Latest news