Ukraine adjusts grain export route from Odesa after Russia suspends participation in deal
Photo: USPA
Ukraine has prepared changes to the traffic distribution system "Approaches to the ports of Chornomorsk, Odesa and Pivdennyi", reported on the website of the International Maritime Organization.
The Ministry of Infrastructure informed the organization that "in order to create conditions for the restoration of freedom and safety of navigation and taking into account the decision of the Russian Federation to terminate the Black Sea Grain Initiative" Ukraine is creating an additional route in the direction of Odesa. It is laid in the sovereign waters of Ukraine and leads to the territorial waters and exclusive maritime economic zone of Romania.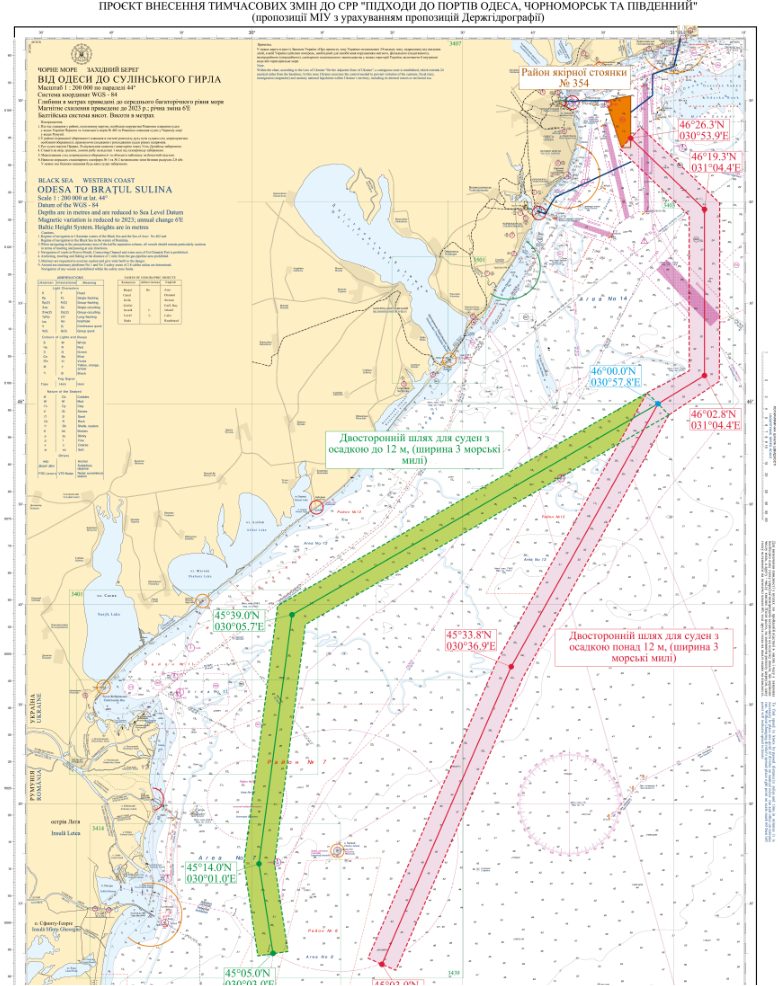 Ukraine also reported on the government's adoption of Resolution No. 548 on the creation of an additional guarantee mechanism for compensation for damage that Russia may cause to charterers, operators, or ship owners.
The document stipulates that if the insurer refuses to compensate the operator or ship owner for damage caused by Russia's invasion of Ukraine, they can apply to the Ministry of Infrastructure for compensation within 90 days. One can receive compensation for the destruction or total loss of the ship, damage to the cargo, expenses related to the elimination of environmental pollution, fines for environmental pollution, or harm to the life and health of passengers or crew members.
The resolution is aimed at stimulating international companies to insure ships bound for Ukrainian ports and restoring the full functioning of Ukrainian ports on the Black Sea.
On July 17, 2023, Russia announced its withdrawal from the Black Sea Grain Initiative, adding that it would not give guarantees of non-attack on civilian vessels after that date. On the same day, President Volodymyr Zelenskyy offered the UN and Turkey to continue the work of the corridor without Russia.
After that, Russia massively attacked Odesa from the air for two nights in a row, causing serious damage to the ports in Odesa and Chornomorsk, which worked within the corridor. On July 19, the Russian regime announced that it would consider countries whose ships go to the ports of Ukraine to be "involved in the conflict".
If you notice a spelling error, select it with the mouse and press Ctrl+Enter.
Latest news