In-depth
How Russians 'bought up' Ukraine
Russia has always had an eye on the Ukrainian economy—and not only to profit or extract resources from its envied neighbour.
First, it has sought to take control of Ukraine's strategic industries. Russia's Gazprom wanted to buy the Ukrainian gas transmission system and gas distribution network operators to make Ukraine fully dependent on its gas supplies.
Second, Russia wanted to eliminate competitors. A case in point is the Zaporizky Aluminum Plant (ZAlK), which was bought by Russian oligarch Oleg Deripaska and gradually driven to bankruptcy—so that Mr Deripaska's Russian plants would not be challenged in the market.
While a single article would not suffice to cover all the Ukrainian industries where Russians were present until the full-scale war, below are the key sectors of Ukraine's economy where Russian oligarchs used to assert their influence.
'Slovaks' and oblenergos
Russian businessmen had influence on a large Ukrainian network of electricity distribution system operators, or oblenergos.
Yevgeny Giner, Mikhail Voevodin, and Alexander Babakov owned the VS Energy group of companies. In Russia, they were known as the owners of the market next to the Luzhniki Olympic complex in the 1990s, and thus known as the Luzhniki Group.
The group started making inroads into the Ukrainian economy in the early 2000s by buying Odesaoblenergo. Then, through their Slovakian company Vychodoslovenske Energeticke Zavody S.P., they bought oblenergos in Sevastopol, Kherson, Zhytomyr, and Kirovohrad (now Kropyvnytskyi).
Vychodoslovenske Energeticke Zavody S.P. was later succeeded by VS Energy, registered in the Netherlands, but the Luzhniki Group still came to be known as 'Slovaks'.
Subsequently, the 'Slovaks' became owners of Rivneoblenergo and Kyivoblenergo, owned 45 percent of Chernivtsioblenergo, the Dniprospetsstal plant, and the extensive Premier International hotel chain, including the Premier Palace hotel in Kyiv.
In 2014, Alexander Babakov, a Russian MP at the time, voted in favour of Russia's annexation of Crimea—which did not prevent the 'Slovaks' from carrying out their business in Ukraine. Sevastopoloblenergo was re-registered in the Kherson region, and Ukraine did not impose any sanctions on Mr Babakov, even though the European Union did.
In 2019, Odesaoblenergo and Kyivoblenergo were sold to Rinat Akhmetov's DTEK. VS Energy now owns stakes in five oblenergos, registered in the name of VS Energy International Ukraine.
In early 2021, Andrii Herus, the chairman of the parliamentary energy committee, claimed that Messrs Babakov, Giner, and Voevodin had been shareholders of VS Energy at least until 2020. After that, the partners' shares were allegedly bought out by Mr Voevodin, who has Ukrainian citizenship.
After Russia's full-scale invasion of Ukraine started, the VS Energy group, under the threat of property confiscation, claimed that the 'Slovaks' had not been related to Ukrainian regional power companies since 2014, and their beneficiaries were allegedly German and Latvian citizens.
However, in May 2023, the Ukrainian national security and defence council imposed sanctions on VS Energy's shares in the oblenergos, and the justice ministry is currently seeking to alienate the 'Slovaks' corporate rights in the high anti-corruption court.
Oleg Deripaska and ZAIK
Oleg Deripaska owns RUSAL (Russian Aluminium), one of the world's largest aluminium companies. In Ukraine, he was interested in metallurgical and mining companies.
In 2007, Mr Deripaska bought the Zaporizky Aluminum Plant (ZAlK), and a few years later, the Ukrainian government tried to get it back.
While Mr Deripaska's management were running ZAIK, its ore-thermal furnaces were shut down, and later, the plant's equipment started to be removed from the industrial complex.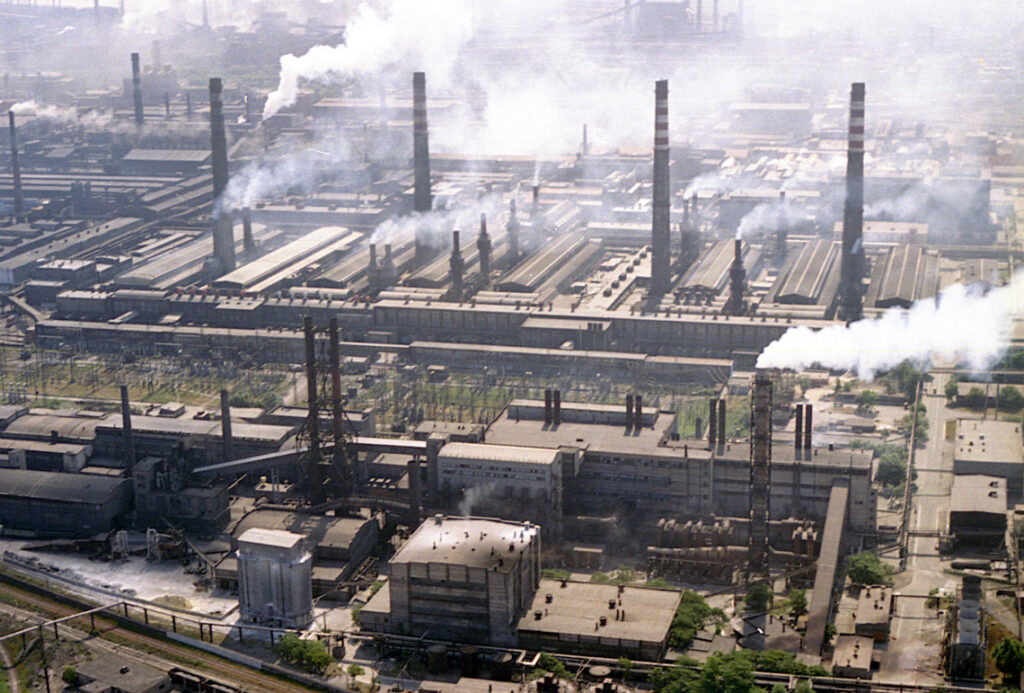 The Ukrainian security service estimates the material damage caused to the aluminium plant in Zaporizhzhia at USD 39 million and UAH 100 million.
Until 2014, ZAIK production facilities were in mothballs, and the plant did not produce aluminium wire rod 'due to lack of economic sense'.
The situation is simple: Mr Deripaska owns a network of aluminium smelters in Russia, and so he bought ZAIK to destroy a Ukrainian competitor.
In addition, Mr Deripaska was the owner of the Mykolaiv Alumina Plant (MAP), which produces aluminium hydroxide. RUSAL took over MAP, which was supposed to provide raw materials for its Russian plants, in the early 2000s. And ZAIK, which was built in Soviet times to process the raw materials of MAP, was simply destroyed.
Mykolaiv Alumina Plant has now been transferred to state ownership.
Mikhail Shelkov and DemGOK
Ross-Tech, a Russian company, and Russian oligarch Mikhail Shelkov owned the Demurinsky Mining and Processing Plant (DemGOK), which mined titanium-containing raw materials, in particular ilmenite.
This ilmenite was processed at the Russian plants of the VSMPO-Avisma group. At Avisma, ilmenite was processed into titanium sponge. The titanium sponge was used by Ross-Tech to make bodies for Russian aircraft and missiles.
DemGOK was owned by Mr Shelkov until the very start of Russia's full-scale invasion of Ukraine, and is now managed by the state property fund. In the future, it will either be transferred to the state mining holding United Mining and Chemical Company (UMCC) or put up for privatisation.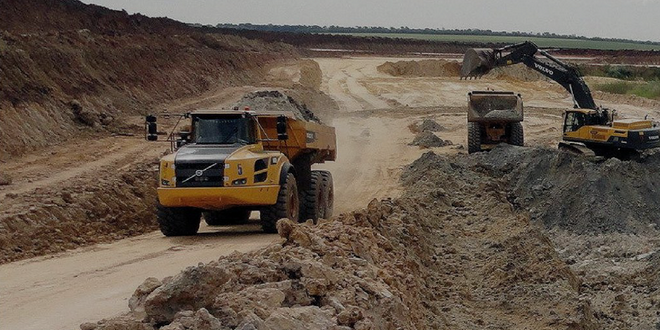 Banks
Until 2014, Russians had owned a significant number of banks in Ukraine, including offices of the state-owned Sberbank, VTB, BM Bank, and VS Bank. Prominvestbank, which was one of the oldest Ukrainian banks, had been owned by the state-owned Vnesheconombank of Russia since 2009.
In addition, there were private banks owned by Russian oligarchs in Ukraine, including Alfa Bank and Neos Bank of Mikhail Fridman, and Forward Bank of Rustam Tariko.
Alfa Bank, now called Sense Bank, was nationalised in July, and Forward Bank's assets were arrested and transferred to the asset recovery and management agency (ARMA) last year.
By late 2013, the total capital of Russian banks in Ukraine reached over UAH 17 billion (USD 467.5 million), almost equal to the capital of the long-time leader, Privatbank, which was UAH 20 billion.
Mobile phone operators
There are three major mobile operators in Ukraine, two of which—except for lifecell—were wholly owned by Russians.
lifecell was founded in Donetsk in 1995 under the name of DCC and was owned by Rinat Akhmetov. In 2005, it was renamed to life and partly bought by the Turkish company Turkcell, which became its only owner ten years later.
UMC, the first mobile operator in Ukraine, was founded as a joint venture between four companies back in 1992. Its shares were owned by state-owned Ukrtelecom (Ukraine, 51 percent), TDC Tele Danmark (Denmark, 16.3 percent), Royal KPN N.V. (Netherlands, 16.3 percent), and Deutsche Telekom (Germany, 16.3 percent).
In 2003, Russian oligarch Vladimir Yevtushenkov's MTS bought out the Danish, Dutch, and German stakes, as well as 25 percent of Ukrtelecom, thus getting a controlling stake in Ukraine's chief mobile operator. MTS sold its Ukrainian assets to Azerbaijan's NEQSOL Holding in 2019.
Kyivstar, along with UMC, was also a leader in the Ukrainian mobile market in the early 2000s. In 2002, Kyivstar was bought by the Norwegian company Telenor—but it was rumoured that the real beneficiary was another Russian oligarch, Mikhail Fridman. In Russia, Telenor and Friedman were the owners of VimpelCom.
By 2003, therefore, companies linked to the Russians began to control 98 percent of the mobile market.
In 2009, Telenor merged its stake in Kyivstar with Mr Friedman's VimpelCom into a company in the Netherlands, Vimpelcom Ltd, which was later named Veon. And in 2019, Mr Friedman received a full stake in Kyivstar—which is now under arrest.